Commercial hair dying products are filled with harmful chemicals that not only damage your hair but also expose your skin to a number of harmful toxins. Ditch the chemicals and opt for these highly effective home remedies for coloring your hair naturally. As an added bonus, they will also help promote natural hair growth.
Coffee
Coffee is a great natural dye that can give your hair a dark shining look.
Instructions
Brew some strong coffee and let it cool
Then mix a cup with two cups of leave-in conditioner and two tsp. of coffee powder.
Apply on hair and let it sit for an hour before rinsing it off with apple cider vinegar.
Repeat the process a few times for best results.
Black tea
Like coffee, black tea can help you get a darker hair complexion. However, keep in mind that teas work best with your natural hair color.
Instructions
Use 4-5 tea bags for two cups of boiled water and let it cool.
Apply the cooled solution to your hair and leave it overnight.
Rinse if off the next morning.
Additionally, you can also add dried sage into the tea solution for covering up gray hairs. 
Chamomile tea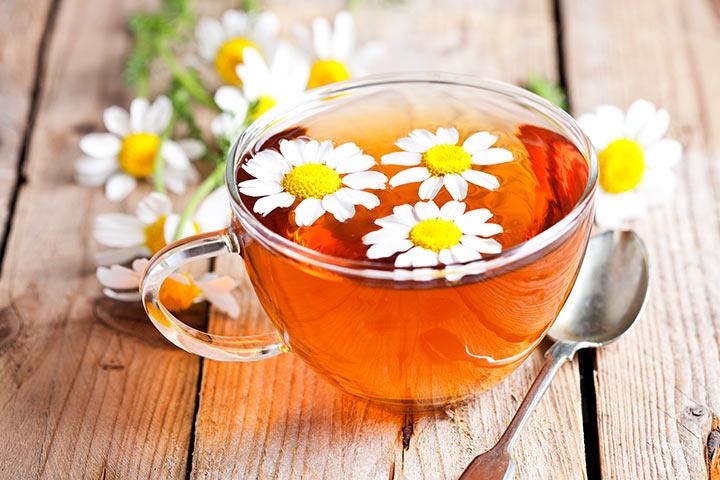 If you are after a lighter hair complexion then Chamomile tea will do wonders. The instructions for applying chamomile tea is the same as that for black tea.
Sunflower petals
If you want to turn your hair blonde than consider using sunflower petals to achieve the desired color.
Instructions
Boil the sunflower petals until it simmers and let it cool
Pour or spray the solution over your hair and let it dry in the sun if possible.
Hibiscus flower
Just like sunflowers but for dying your hair red.  The instructions are the same as for sunflowers. For more color, dye your hair with it more frequently.
Henna
Henna remains one of the most popular forms of natural hair dyes and can give your hair a beautiful dark brown complexion as well as increase hair volume.
Instructions
Mix a cup of henna powder with lemon juice and mix
Add in a tsp. of vinegar  and let it sit until it thickens
Thoroughly apply it on your hair and warp a plastic on them
Leave it for 2-3 hours before rinsing it off.
You may also like to read: 3 Easy Steps To make Your Hair Color Last Longer